Not being an actress or invited to the 2nd Hanoi International Film Festival but a model appeared at the opening ceremony on November 25, in a very offensive dress.
Many people questioned the appearance of model Hồng Quế, who is known for several scandals, at the opening ceremony of the festival because she is not an actress. However, she became the most "outstanding" face at the opening ceremony because of her transparent dress.
Hồng Quế appeared on the red carpet with her friend, actress Quynh Hoa, who also wore a transparent dress.
Model Hồng Quế
Thanks to this outfit that Hồng Quế became one of the "hottest" characters on the red carpet though she is not an actress. The 9x model also spontaneously posed in front of photographers before the surprise of famous actors. The offensive costume of Hồng Quế has become a subject for comment on social networks.
Immediately after showing off on the red carpet, this model quickly left the event.
VietNamNet talked with Mr. Phan Dinh Tan, the spokesman of the Ministry of Culture, Sports and Tourism, about the scandal.
Tan said that the Ministry can only handle those who wear offensive dresses on stage. He said each person must take responsibility for their behavior as well as images when they appear in public because they are adults.
Although this is not a show on stage so it is difficult to penalize Hồng Quế but at a major event like the Hanoi International Film Festival, which was broadcast live on the national television and had the participation of thousands of guests, this red carpet event is actually much larger than a regular show.
No penalty will be given to Hong Que but certainly after this incident, the image of this 9x model will be harmed.
Hồng Quế has just left the high school. Earlier, when she was a teen model, Hồng Quế made many scandals related to her outfits.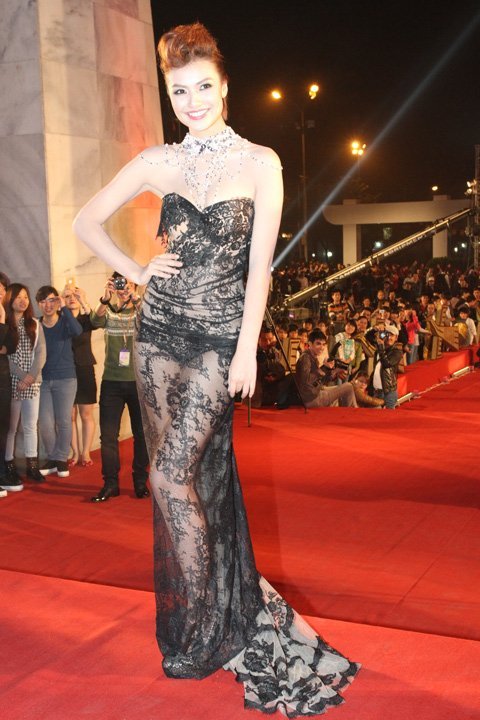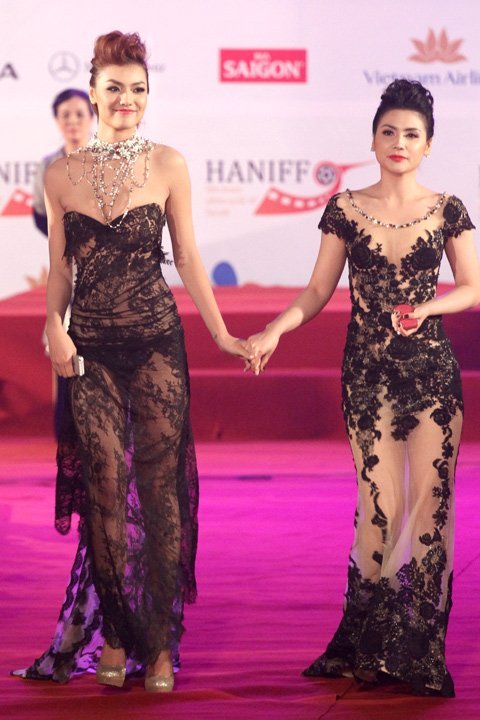 Hong Que and Quynh Hoa.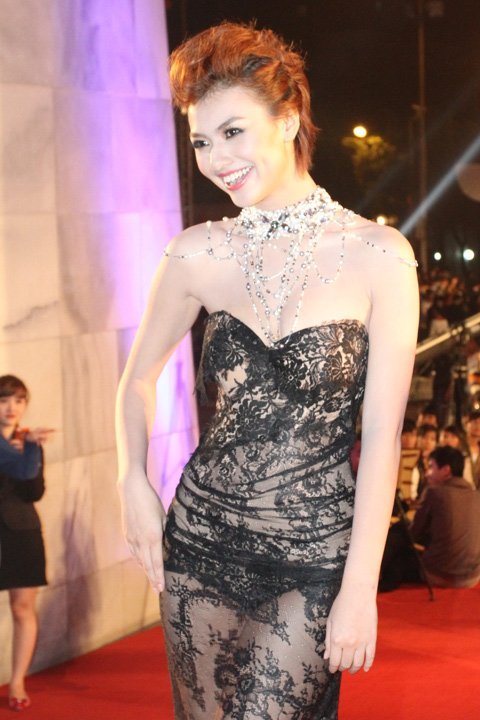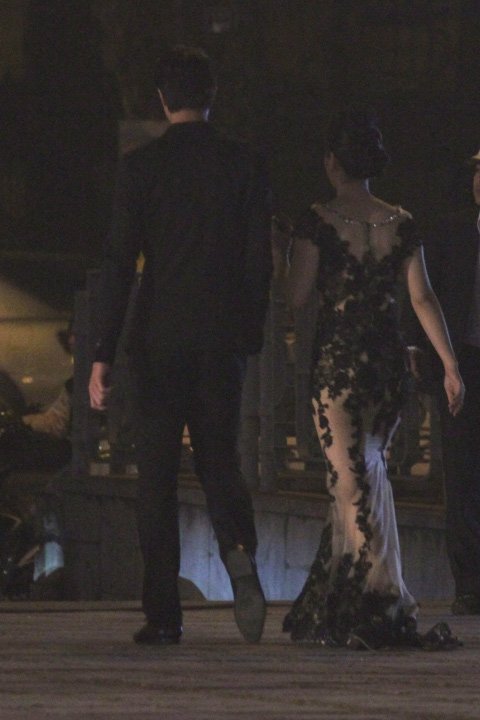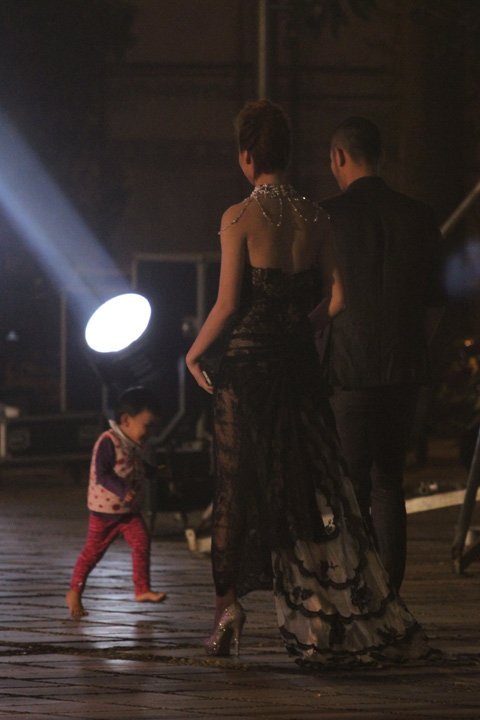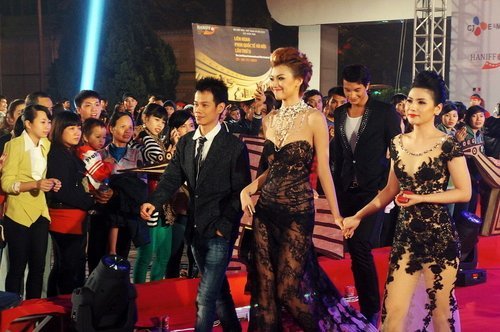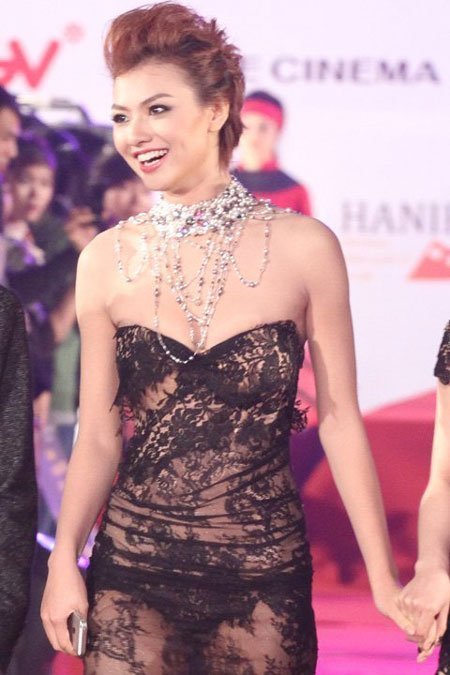 Vi Lam – Linh Anh