Commentary: Tragic news of Vietnamese wives married to foreigners have frequently made the headlines. Some have able to overcome the language barrier and  the in-laws' mistrust and immerse in to the society. Ms. Phi Thi Ngoc Lan desires to become a policewoman in order to have the opportunity to help the Vietnamese brides in South Korea. She represents the pride of Vietnamese brides to foreigners.
Actually, she may be the second Vietnamese bride to become a policewoman in South Korea. In 2011, Ms. Pham Thi Huynh Nga was already in the police academy for training and was one examination away from graduation. She should be the first Vietnamese bride to become a policewoman in South Korea.
The images and information about the first Vietnamese policewoman in South Korea make netizens in Vietnam extremely interesting.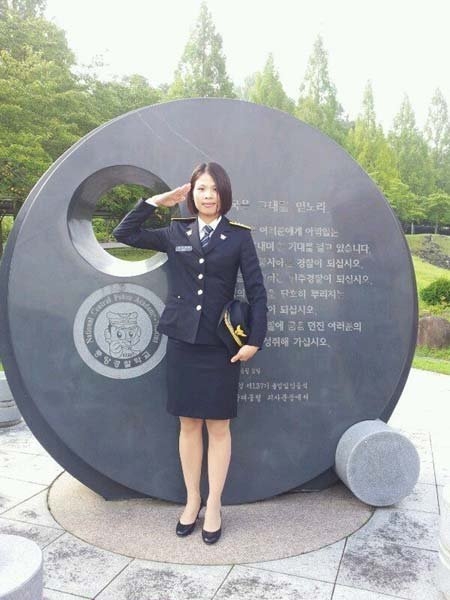 Ms. Phi Thi Ngoc Lan.
She is Phi Thi Ngoc Lan, a female cop in the Gyeongsan City Police Department, North Gyeongsang Province, South Korea.
After nearly three months attending the recruitment process and more than 8 months of training at the Central Police Training Center, Lan has become the first female Vietnamese police officer of the Gyeongsang City.
Becoming a policewoman is Lan's desire after 9 years living and working in Korea. She said after doing a lot of jobs here, her current job is the most meaningful because she can be somewhat helpful to the Vietnamese community in Korea.
As the information is posted online, many readers expressed their delight and admiration to Lan.
According to the information on Lan's facebook page, She was born in Thai Binh and studied at the University of Social Sciences and Humanities, Vietnam National University, in Hanoi.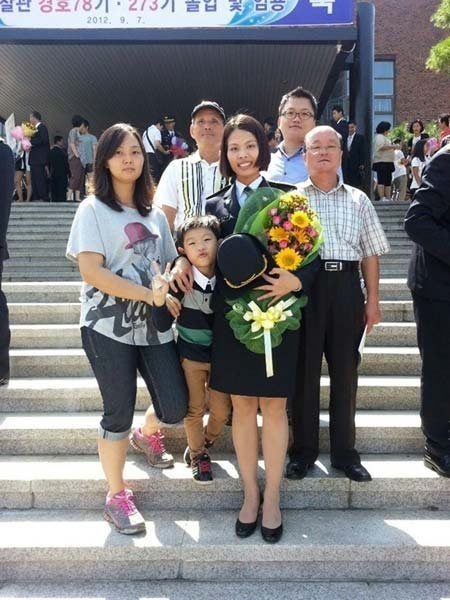 Lan posed for a souvenir photo with her husband's family on graduation day.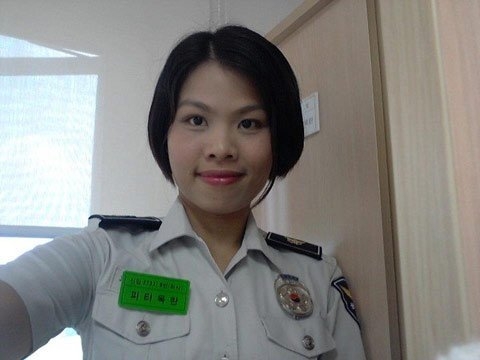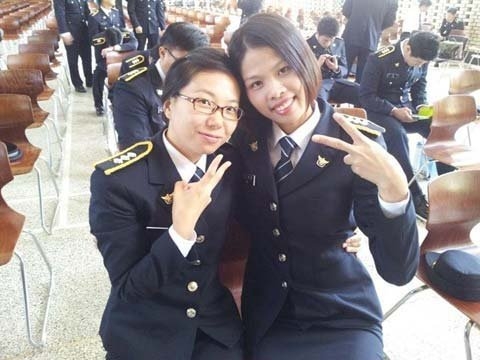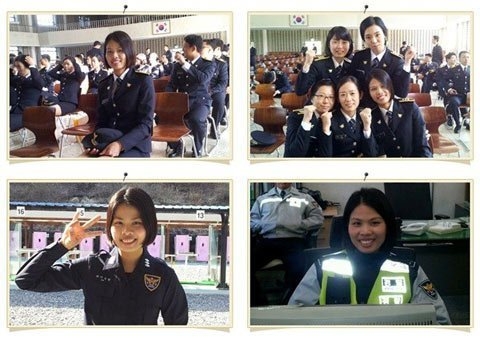 The pictures of Lan's real life.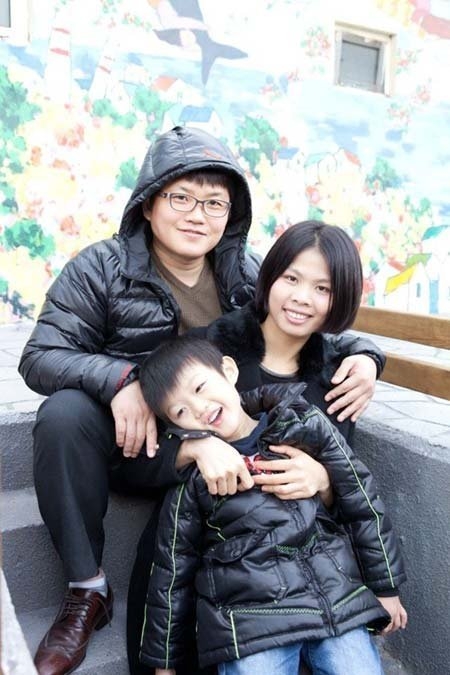 Happy picture of Lan's family (the photos are taken from Lan's Facebook).
TTVN